A film to finally reveal the secrets and the magic how the best guitars are made
A legend tells of Mr. Fastfinger – a guitar master, whose instrument got shredded by a demon. A fearless guitarmaker of the north, Master Juha, encounters an unexpected visitor. The vision emerges: spiritual dimension – tiger sharp attack – mountain like tone! Master Juha faces the challenge of his lifetime – can his guitar open the door to infinity for Mr. Fastfinger? Balancing between two worlds, these men join forces to hunt down the true spirit of electric guitar.
Two worlds. Two men. One mission. Six strings.
Movie info:
Total running time 30 minutes.
Released as a 5 episode series on MrFastfingerNet Youtube channel.
Episode 1. Premiere : August 26th 2015. New episode on weekly basis.
Update: Now it is available also as one full movie!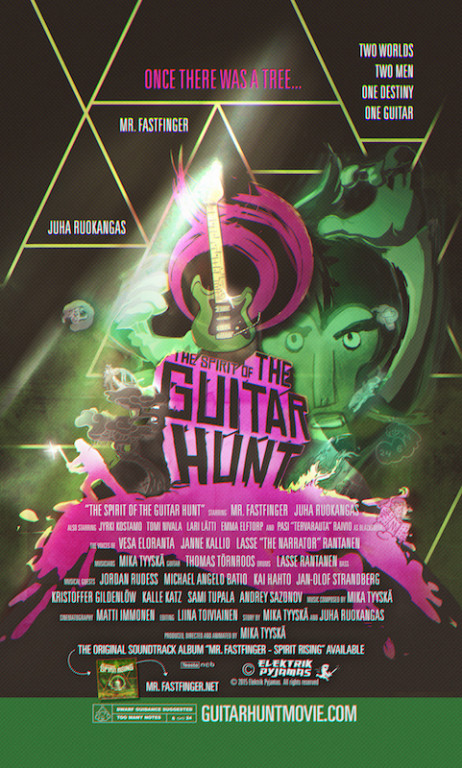 Soundtrack album
"Mr. Fastfinger – Spirit Rising".  15 tracks, 55 minutes.
The mountaintop of instrumental rock. Emotional landscapes.
Erupting stereo sound. Guitar!
Release date: August 5th 2015.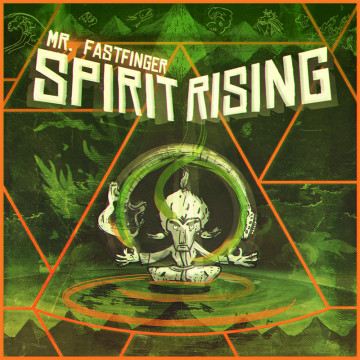 The Spirits behind the Spirit of the Guitar Hunt
---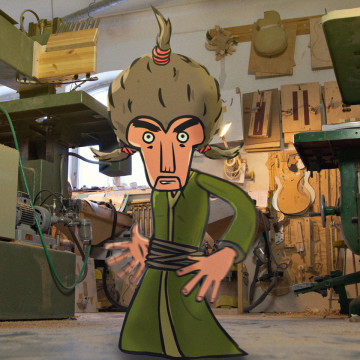 Mr Fastfinger
Guitar Master
The legendary cartoon guitar master, recording artist and sensei to millions. He may be 2D but his music goes beyond 3D.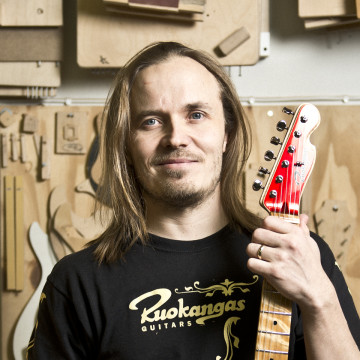 Juha Ruokangas
Master Guitarmaker

The founder and master luthier of Ruokangas Guitars. A true pioneer and visionary in the field of hand made electric guitar.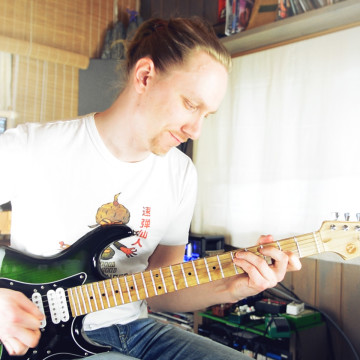 Mika Tyyskä
Mastermind
Award-winning animator, director and world-class musician. Best known as a guitarist and the creator of Mr. Fastfinger.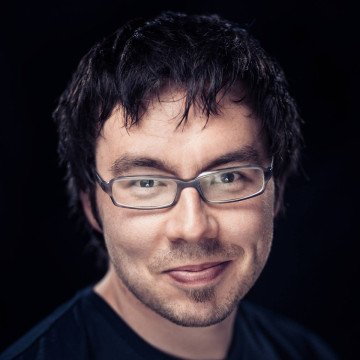 Matti Immonen
Master Cinematographer
A long-term professional photographer and cinematographer with strong insight and emphasis in use of motion and light.